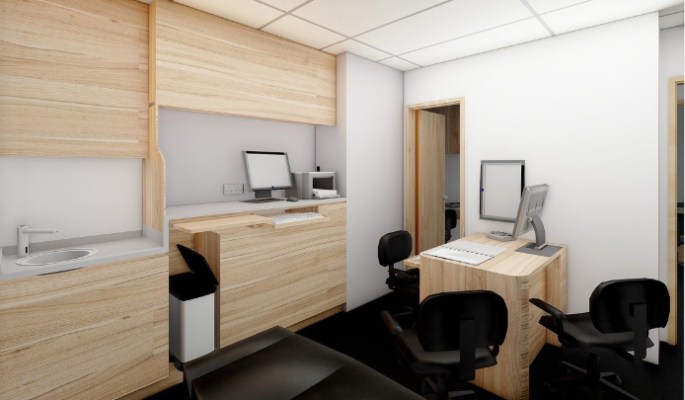 Are you preparing to open a brand new medical practice in California? If so, there are important business and legal considerations that you should be aware of. State law impacts the structure and ownership requirements of your business. Here, our Fremont business formation attorney provides a brief overview of the business and legal items needed to open a medical practice in California.
Entity Selection and Business Formation
Business startup is complicated—especially in the health care industry. California has specific rules and regulations regarding the formation of a medical practice. In fact, state law generally prohibits doctors and medical professionals from operating their business as a limited liability company (LLC) or traditional corporation.
Instead, medical practices are usually formed as a specialized type of business called a professional medical corporation. Under California's Moscone-Knox Professional Corporation Act, there are restrictions on who can serve as an officer/director of a medical corporation and restrictions on who can own shares in these corporations.
Commercial Lease
A new medical practice must operate from somewhere. Most likely, this means that your new business will need to enter into a commercial lease agreement. In entering a lease agreement, there are a wide range of different issues that should be considered, including:
The location and convenience for current and future patients
The monthly cost and duration of the lease
Specialized medical issues, including waste removal, potentially hazardous materials on the premises, and storage of sensitive patient information
Common area maintenance (CAM) charges (also known as a triple net lease (NNN))
An experienced California business law attorney can help you negotiate and draft a commercial lease agreement that works effectively for your new medical practice.
Employment Matters
If your medical practice is planning on hiring employees, you need to take the time to put the proper structure in place. Make sure you and your business partners understand the legal requirements of your business. As an example, all employers in California with five or more total employees are subject to the Fair Employment and Housing Act (FEHA). An employment lawyer with experience representing business owners in the healthcare industry can help you create and implement strategies to limit conflict with employees and reduce your liability risk.
Business Contracts
In the modern business world, contracts are at the basis of most commercial agreements. Whether your medical practice is working with partner companies, such as a medical service organization (MSO), or entering into agreements with outside suppliers/vendors, it is essential that you rely on well-drafted business contracts.
Call Our Fremont, CA Medical Practice Formation Attorney for Help
Attorney Lynette Ariathurai is committed to providing forward-looking guidance and cost effective legal representation. If you have any questions about what business and legal items you need to start a medical practice in California, we can help.
Contact us today for a confidential initial consultation with a business lawyer. From our office in Fremont, we serve businesses and startups throughout the region, including in Hayward, Union City, Castro Valley, Milpitas, and Newark.
business formation, business formation attorney, business legal items, California medical practice, legal advice for medical professionals, medical practice, medical professionals, new medical practice