BUSINESS & COMMERCIAL LAW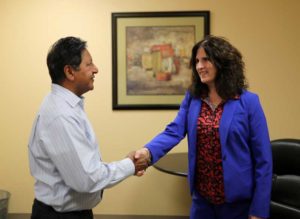 At The Law Office of Lynnette Ariathurai, A Professional Corporation, we can manage a broad spectrum of legal issues for your company. By focusing only on laws impacting businesses, we are able to deliver the highest level of legal representation. Over the years, businesses throughout Fremont, Hayward and the San Francisco Bay Area and beyond have turned to our law firm to meet their legal needs.
Our Transactional Practice
For major business law transactions, it is critical to work closely with an attorney. Our law firm represents businesses in many transactions, including:
Creating or changing a business structure: We create corporations and limited liability companies (LLCs) for new businesses. For existing businesses, we help with mergers conversions, adding or removing officers, directors and investors, and other changes to the corporate structure.


Drafting contracts: Our lawyer drafts, reviews and advises companies on different types of contracts.


The sale or purchase of a business: Selling or purchasing an existing business is a complex transaction, potentially involving tax issues, real estate, business licenses, reseller permits, and state, local and federal government authorities, as well as other issues. We can develop an effective strategy that meets your needs.


Professional licensure issues: Professional licenses are a necessary part of doing business in certain industries. Our attorney is familiar with the licensing boards in California and can help you comply with the applicable regulations to get and maintain the license you need.
Our Dispute Resolution Practice
While businesses can take effective measures to minimize the likelihood of litigation, disputes can arise at any point. Our law firm approaches contract disputes by looking at alternative dispute resolution (ADR) options such as mediation or arbitration. ADR frequently helps clients get positive results without spending substantial legal fees in litigation.
In addition, we handle employment-related transactions and employment litigation for businesses. With our level of experience and skill, we are the only law firm many of our clients will ever need.
Get Answers To Your Legal Questions Today
Call or email us to schedule a consultation.