INDEPENDENT CONTRACTOR & CONSULTANT AGREEMENTS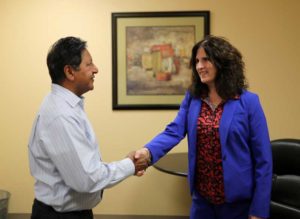 Working with independent contractors can offer businesses many benefits. Despite these advantages, independent contractors must meet several legal qualifications or they will be classified as employees. It is very important for businesses that hire independent contractors to have contracts that clearly explain each party's rights and obligations. Independent contractor agreements, also known as consultant agreements or service agreements, must protect your interests, while also complying with California and federal law. A lawyer will be invaluable in creating documents that achieve your goals while minimizing your risk of liability and litigation.
The Law Office of Lynnette Ariathurai, A Professional Corporation, offers more than 20 years of experience to businesses across the San Francisco Bay Area and beyond. We have a full-service employment law practice and draft many kinds of business and employment contracts, including an independent contractor and consultant agreements.
Protecting Your Company By Preparing Effective Employment Agreements
If an independent contractor can successfully claim he or she is actually is an employee, it can expose an employer to wage and hour claims and other penalties. Our attorney understands the legal criteria that separate independent contractors from employees and will draft language that leaves no question as to each party's intentions.
Other issues that could be involved in these agreements include:
The scope of the agreement
The duration of the contract and payment terms
Nondisclosure agreements (NDAs) if these individuals will work with trade secrets or your company's intellectual property
Before creating an agreement, we will work closely with you to understand your objectives. By doing so, we can tailor our contract precisely to your needs. This approach will offer maximum legal protection and flexibility.
As part of our representation, we provide our clients with a checklist that can help companies comply with the applicable laws and maintain the independent contractor relationship.
Contact Our Law Firm To Discuss Your Situation
Call our Fremont law firm or fill out our online contact form to discuss your business contract needs.