EMPLOYMENT LAW FOR THE EMPLOYER
Helping Businesses With All Types Of Employment Matters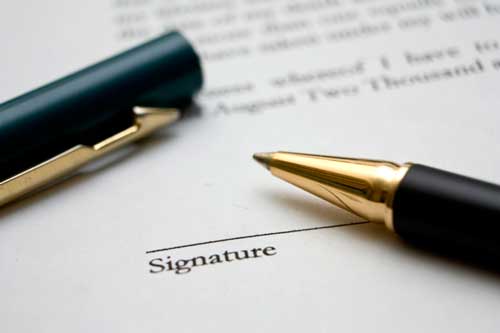 Businesses must deal with employment law issues correctly and decisively, or risk serious legal problems. A skilled employment lawyer can make a positive impact for your company. At The Law Office of Lynnette Ariathurai, A Professional Corporation, we take on the full range of employment matters for businesses across the Bay Area and Northern California.
One of the biggest issues facing employers in California involves the Healthy Workplaces, Healthy Families Act of 2014. This law requires employers to provide paid sick leave for all employees. Our law firm can help you develop strategies to ensure compliance with this law.
Creating Strategies To Minimize Employers' Risk
Our Fremont-based law firm works only with employers, helping them avoid liability in many ways. Our representation includes:
Drafting employee handbooks: Our attorney will write, review and update employee handbooks that establish clear, legally enforceable policies and procedures for your employees.


Drafting employment agreements: We create enforceable, sensible employment contracts, consultant agreements, independent contractor agreements and other employment-related contracts.


Advising on independent contractors: If your company wants to employ individuals as independent contractors, we can advise you on what you need to do in order to make certain these individuals will not be classified as employees under the law.


Advising employers about employee discipline or termination: Making mistakes when terminating or disciplining an employee can expose your company to a lawsuit. We will counsel you about how to comply with the law.


We place a priority on educating our clients about state and federal labor laws. We also do our best to help your company avoid the expense and uncertainty of litigation. One of the best ways to be successful in litigation, or to avoid it altogether, is through careful record-keeping. We can advise you on what records your business needs to keep, and how to maintain clear, comprehensive records.
Our frequently asked questions page contains relevant information about many employment-related topics.
Defending Businesses Against Employment-Related Claims
Any litigation involving current or former employees can be extremely damaging. Our law firm defends businesses in all types of disputes including wage and hour claims, sexual harassment allegations, discrimination claims, retaliation and more. We represent clients before the California Labor Commissioner, the California Department of Fair Employment and Housing (DFEH) and the Equal Employment Opportunity Commission (EEOC). Oftentimes, employment claims are better resolved through mediation or arbitration. If litigation is the best way to protect your company, we will present a strong defense.
Contact Our Law Firm To Discuss Your Company's Employment Needs