The beauty of the Internet is that it creates online experiences that connect people worldwide to solutions or products that your company offers. And an Internet-based business can get off the ground without the big budget and deep pockets needed to launch a brick and mortar storefront. Digital storefronts are fast and nimble, and you can launch them relatively quickly without a huge investment in infrastructure for business operations.
An important partner for your Internet-based business is an experienced and competent business attorney to handle the legal affairs of your company or provide advice as it launches, grows, and expands to new products, services, markets, or business acquisitions.
Below are some best practices surrounding the topic of what new Internet-based businesses should look for when hiring a lawyer:
Look for an attorney you can trust. A competent, responsive, and experienced attorney in the area of Internet-based business is a great place to start. People skills, such as trust, congeniality, and relatability, are important and often overlooked considerations.
Don't wait for a problem to hire a lawyer. Just because start-up costs for an Internet-based business are low relative to bricks and mortar launches does not mean that your start-up does not need a lawyer. Lawyers are invaluable for any transactions involving the government, interactions with customers, suppliers, users, employees, and the public. Specific tasks that lawyers help start-ups accomplish include:
Hiring employees
Negotiating contracts with customers and suppliers, including establishing terms of service for websites and license agreements for software
Raising capital
What if your legal budget is small, which priorities should you focus on?
There are certain legal tasks that must be addressed early in the development of your Internet-based business. Proper business formation, including selecting an LLC or corporation to protect you from business liability, should happen before your launch. Establishing ownership and equity rights of the company when there are multiple founders, along with their corresponding responsibilities, are the second most important tasks to resolve, early in the life of your startup.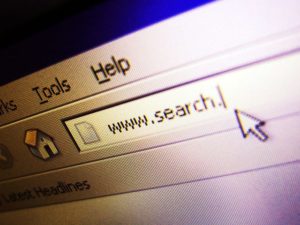 Sort out your taxes, and determine which ones need to be paid concurrently with the posting of your income, such as sales and use taxes, as well as understanding the tax consequences of business forms. Lastly, Internet-based businesses are intellectual property. Make sure that your idea, and any software developed to run your business is legally protected and owned by the company, especially if you use independent contractors to develop software or apps.
Experience Handling Business Formations
If you are an aspiring business owner or entrepreneur seeking an attorney for starting and building an Internet-based business, we can help you turn your ideas into actions. Our Fremont business attorneys can partner with you to build a lasting relationship that is mutually beneficial. Contact us today for an initial legal consultation in Fremont, CA as well as Newark, Hayward, East Bay, Milpitas, Union City, San Leandro, Gilroy, San Jose, and Santa Clara. We look forward to putting our legal experience to work for you.
attorney for Internet-based businesses, business attorney, Internet lawyer