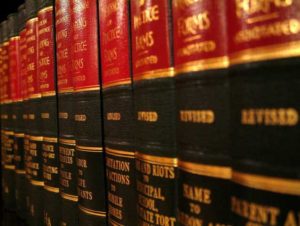 Sooner or later, every business will have to deal with an employee claiming that they were wrongfully terminated from their job. The reality is that employers usually terminate employees for performance or due to downsizing. Whenever you must make the business decision to terminate an employee, you should be aware that the employee may file a claim or attempt to sue you.
Your company's termination process, and how it handles employees during the termination process, very often has a direct impact on whether the employee decides to file a wrongful termination claim against your company post termination. Even when you have a clear termination policy and clearly communicate it to employees as they join the company, and follow it as the employee exits the company, a lawsuit may follow.
Here are some best practices to help you avoid wrongful termination litigation
Define work performance objectives.
If you make the decision to terminate an employee, it should not be a great surprise for the employee. Document the employee counseling process – from warning, to reprimand, and to suspension. Communicate the progressive disciplinary measures with expectations for improvement to the employee and document this in his or her employee file. Thus, having a system to identify performance objectives, and comparing an employee's individual performance against those objectives, and then communicating with the employee whether they meet or don't meet those criteria, makes the actual termination, for performance reasons, simpler and less shocking to the employee.
Terminate with compassion.
Even if an employee expects to be terminated from employment because of performance failures, they may still be shocked when terminated and react poorly. A termination from employment is a stressful event. Wherever possible use compassion and empathy to deliver the news while remaining firm that despite everyone's best efforts, a separation from employment may lead the employee to find a better position elsewhere.
Consider liability insurance.
Because employee lawsuits against employers for wrongful termination are common, an employer should consider liability insurance, to help pay for legal fees and any potential claim for damages. Make sure you understand the available insurance options – including what is covered, whether you are permitted to select your own attorney, and whether the claims are paid per claim or per claimant.
Comply with all state and federal employment laws, when applicable.
Most employers do not know all the state and federal employment laws applicable to their businesses. There are several Supreme Court cases and laws implemented during the year. It is best for business owners to see an Employment Law attorney annually to review their policies and procedures (see below Item 5) and to know the laws applicable to their businesses.
Make sure your company follows all the rules associated with employment promulgated by the federal Department of Labor and the State of California's Labor and Workforce Development Agency. Posting requirements, payment of severance wages, and responding to unemployment insurance inquiries are very important.
Also, before terminating an employee, consulting with an attorney would be best practice. Your Business Attorney will review documentation, then help clients through the termination process to minimize claims.
Writing down your employment policies and procedures as well as distributing copies of the company's employment policies and procedures to employees is the foundation of providing a defense to a claim for wrongful termination. Employees should be provided with an employment handbook at the start of their employment and required to sign a receipt indicating that they received the handbook and accept the employment policies contained in the employment handbook.
Train your human resources team.
Your human resources personnel should be up to date with all the labor and employment laws in California or wherever else your company maintains employees. Don't underestimate the power of developing soft skills, like using effective and efficient communications during the onboarding and termination processes.
Develop a termination plan and related employment policies
Avoiding wrongful termination suits and defending against them if they arise are just two realities of employer-employee relationships today. Assure that your company is following all applicable state and federal laws. If you own a small business and seek assistance preparing an employment handbook and related employment policies and procedures, contact Aria Law firm, a Fremont business lawyer for an initial consultation. Counseling clients in Fremont, CA near Newark, Hayward, East Bay, Milpitas, Union City, San Leandro, Gilroy, San Jose, Santa Clara, We look forward to putting our legal experience to work for you.
employee termination, employment handbooks, wrongful termination claims