GIVE YOUR BUSINESS
THE LEGAL PROTECTION IT DESERVES
BUSINESS FORMATION LAWYER
"In the business world, the rearview mirror is always clearer than the windshield."  – Warren Buffett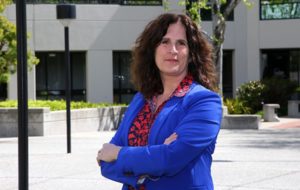 One of the most important reasons for forming a legal business entity is to reduce liability exposure. To properly determine the type of business you should form, the business formation lawyers at the Fremont law office of Lynette Ariathurai will ask you a range of questions at your initial consultation to help define your goals and identify the best structure for your business. We will also discuss additional areas of concern you may have, including corporate governance issues, such as minutes, meetings and ways of properly operating your business. The liability protections offered by incorporating or proper business formation can be lost if your business does not act like a business.
Offering Planning Services in the Bay Area
Starting a business, whether it's a tech, health care, manufacturing or other type of venture, involves more than just filling out online forms. Our Fremont business law firm has been handling such matters for more than 20 years. We understand business formation law in California and outside of the state when your business enters a growth or new market phase.
We advise clients, in and out of state, on several matters including liability exposure and other important aspects of business entity selection under California laws, such as choosing between:
Sole Proprietorships
Partnerships (general partnership or limited partnership)
Corporations
Limited liability companies (LLCs)
Limited liability partnerships (LLPs)
S-corps
C-corps
The benefits gained by forming a corporation almost always outweigh any disadvantages. The benefits discussed below are unavailable to sole proprietorships and partnerships.
Incorporating a business in California will benefit your business by offering your company:
Limited liability – business creditors may not attach to the personal assets of shareholders or members to satisfy business debts
Tax advantages – certain business expenses may be tax deductible, e.g. health insurance premiums or life insurance expenses.
Unlimited duration – corporations are formed in perpetuity and continue after founders pass or transfer their assets.
Transferability of ownership – S-corps do contain some restrictions but generally it's easy to transfer ownership of corporations.
Raising capital – to fund growth or strategic opportunities, corporations may sell stock or borrow money from banks in the form of small business loans.
Growing Your Business
We go beyond formation advice to consistently provide supportive services throughout the duration of our clients' business endeavors. Our business and commercial practice is diverse in scope and includes corporate governance, business counseling services, contracts, transactions, dispute resolution, and litigation.
Decades of Experience Handling Business Formations
If you are an aspiring business owner or entrepreneur, we can help you turn your ideas into actions. Our Fremont business formation attorneys can partner with you to build a lasting relationship that is mutually beneficial. Contact us today for an initial consultation in the Bay Area including Fremont, near Newark, Hayward, East Bay, Milpitas, Union City, San Leandro, Gilroy, San Jose or Santa Clara, CA. We look forward to putting our experience to work for you.