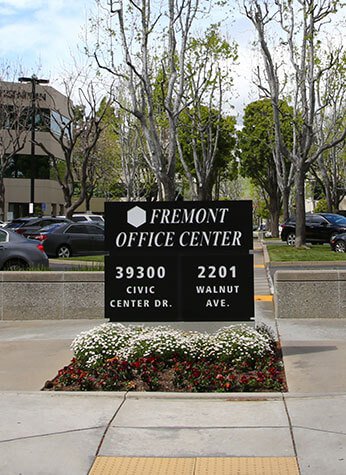 The National Association of Real Estate Investment Trusts (Nareit) reports that the total value of the commercial real estate market in the United States is approximately $16 trillion. With so much competition, it is easy for businesses to get overwhelmed when looking for commercial property. Whether you are renting space for retail, an office, manufacturing, or distribution, it is imperative that you sign a fair lease agreement. In this blog post, our Fremont business law attorney explains how commercial tenants can protect themselves when leasing a property in the San Francisco Bay Area.
Review the Lease Agreement Carefully
When commercial tenants search for a new property, they often focus on the location and the rental rate. This is not surprising — price and location are extremely important in business. In too many cases, business owners overlook the importance of carefully reviewing their lease agreement. The specific details of your commercial lease agreement matter. The lease will control your rights if a problem or dispute arises. Your commercial lease agreement should be reviewed by an experienced business lawyer before you sign on the dotted line.
Be Aware of the Liability Risks
In evaluating a commercial lease agreement, one of the key things to investigate is your liability risk. Often, commercial landlords try to shift a large share of the liability risk onto their tenant. If you fail to carefully review the specific terms of your lease agreement, you could be accepting a far greater liability risk than you are comfortable with.
An important thing to watch for is 'common area maintenance' (CAM) charges. Also referred to as triple net lease (NNN), CAM charges are fees paid by the tenant to the landlord that are designed to cover the expenses related to certain day-to-day operations. If you share common space with other commercial tenants, your CAM fees will generally be proportional to your total rental obligations. CAM charges may include things like common area trash removal, landscaping, and elevator upkeep.
Another critical contract provision to watch for relates to repairs and improvement to the commercial property—but in your unit and in the common areas. Make sure you know whether the landlord has the right to pass on repair and improvement costs onto your business. If repair and improvement costs are passed on, you should clarify how those expenses are charged. It may be lump sum payments, or the costs may be amortized over multiple years.
Know Your Right to Negotiate a Commercial Lease
When a commercial landlord presents you with a lease agreement, you have the right to take some time to review the specific terms of the contract. Some commercial leases can be negotiated, others are "take it or leave it." Regardless, it is imperative that you consult with a California attorney who can help you review the lease and advise you on the meaning and implications of the terms.
You may be able to propose amendments to reduce your total level risk. Alternatively, you might want to purchase a supplemental insurance policy for additional liability protection. Your lawyer can help you come to a final lease agreement that offers a fair rental rate, while also ensuring that you and your company are protected from unreasonable liability risks.
Call Our California Commercial Landlord-Tenant Attorney for Immediate Help
Attorney Lynette Ariathurai has the skills and legal experience to negotiate, draft, and review commercial lease agreements. If you are renting property and have questions about commercial leases, we are here to help. Contact us today to learn more about our business law services. With an office in Fremont, we provide representation to businesses and organizations throughout the region, including in Union City, Hayward, Castro, Valley, Newark, and Milpitas.