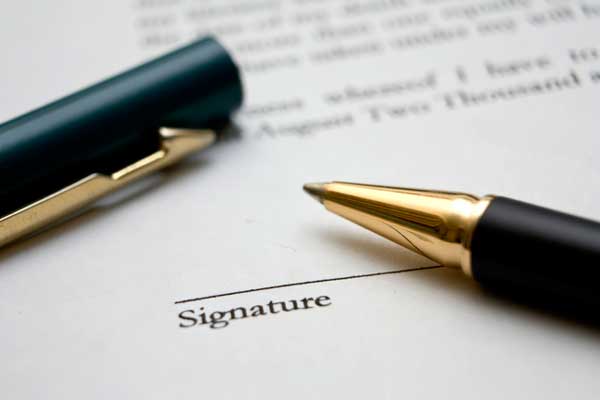 Starting a business in California has many complex requirements, including a wide variety of legal documents. As you decide on the appropriate structure for your business, you may need to file articles of incorporations or organization, and you will need to draft and execute contracts for commercial leases and for hiring employees. Yet business owners continue to require many kinds of legal documents while running a company, from purchase and lease contracts to new employee and client contracts. Attorney Lynnette Ariathurai regularly assists businesses in Northern California with the varied legal documents necessary to start and to run a business. Our firm wants to provide you with more information about some of the common legal documents needed for a California business.
Filing Documents to Get Your Business Started
Depending upon the type of business you are planning to start, you may be required to fill out and file certain legal documents with the state of California. If you are planning to form a limited liability company (LLC), for example, you will need to file Articles of Organization with the California Secretary of State. If you are planning to form a corporation, you will need to file Articles of Incorporation with the California Secretary of State. Before you file Articles of Organization or Articles of Incorporation, you will need to check that your business has a unique name that is not currently being used by a company in California.
Depending upon the size and type of business, you also may need to register a "Doing Business As" or DBA. To register a DBA, you may need to file a fictitious business name (FBN) statement with the County Clerk or Register-Recorded in the county where your business will be located. If your business will not be in California but will do business in California, you may need to register with the Clerk of Sacramento County.
Business Contracts in California
There are many different kinds of businesses in California, and the specific types of business contracts you will need to have in place will depend upon a variety of factors, including the type of business you are operating and the type of workers you will hire. In general, the following are common contracts that are used in California businesses:
Leasing contracts;
Employee contracts;
Equipment purchase and lease contracts;
Client contracts;
Sales contracts;
Warranties and extended warranties; and
Service contracts.
How a Fremont-area Business Lawyer Can Help
A local business lawyer can assist you with the different elements of drafting, reviewing, filing, and defending legal documents in a California business. When it comes to the documents you need to file to form your business, we can assist you in creating and filing those necessary materials. With business contracts, attorney Lynnette Ariathurai can assist you with the development of contracts and review of contracts your business receives, as well as subsequent issues like breach of contract claims.
Working with a local attorney can be much more beneficial to your business than an online service that offers legal document drafting and review since a local attorney will have experience working with businesses governed by California law and handling filings in the specific county where your business is located.
Contact a Business Law Attorney in the Fremont Area
If you are planning to start a new business, it is essential to work with an experienced California business law attorney who can assist you in drafting and filing the varied legal documents you will need to run a successful company. Attorney Lynnette Ariathurai has been assisting businesses in Northern California for years and can begin working with you today. Our firm regularly assists businesses and entrepreneurs in Fremont, Hayward, Union City, Milpitas, and Newark.