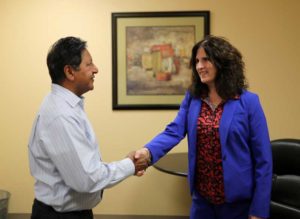 When you are hiring new people to work for your business, it is essential to have clarification about whether you are hiring employees or independent contractors. The distinction between employees and independent contractors is important for your own business purposes, as well as for the worker. As you may know, employees have certain rights that independent contractors do not have, and accordingly, Bay Area employers have certain obligations to employees that they do not have to independent contractors.
There is a new law in California that clarifies the test an employer should use for determining whether a worker is an employee or independent contractor. You should seek advice from our Fremont area business law attorney to determine what you must do to comply with the law concerning employees and independent contractors.
California's ABC Test
Assembly Bill 5 (AB 5) took effect on January 1, 2020. The new law replaces the common law test for determining whether a worker is an independent contractor or an employee. Under the new law, you must classify workers as employees—and not as independent contractors—unless your worker meets all the following conditions of the ABC test:
A: The person is free from the control and direction of the hiring entity in connection with the performance of the work, both under the contract for the performance of the work and in fact;
B: The person performs the work that is outside the usual course of the hiring entity's business; and
C: The person is customarily engaged in an independently established trade, occupation, or business of the same nature as that involved in the work performed.
To be clear, your workers will be considered employees unless you can prove, based on the elements of the ABC test above, that they should be classified as independent contractors.
Business Exemptions for the ABC Test
Some businesses are exempt and do not need to take the test. In total, there are seven categories of exemptions. Determining whether your business meets the exemption requirements can be complicated. One important note is that if your business is determined exempt from this ABC test, it would then fall under the previous case law for determining whether a person is an employee or independent contractor. Our firm can help you to determine whether you fall under one of the exemptions and, either way, we may be able to provide advice on restructuring your business if it is possible.
Contact a Fremont Business Law Attorney
When you are hiring new workers for your business, you must have clarification about each worker's classification. The new "ABC test" in California for determining a worker's classification as an independent contractor or employee can be confusing, but an experienced business law attorney can help you. Contact the law office of Lynnette Ariathurai online or call our firm at 510-794-9290. We serve businesses throughout Fremont, Newark, Hayward, East Bay, Milpitas, Union City, San Leandro, Gilroy, San Jose, and Santa Clara, CA.
ABC test, business law attorney, California worker classification, hiring contractors, hiring employees