ESTABLISH HARASSMENT POLICIES IN BUSINESSES
We Help Businesses Throughout the Bay Area Establish Harassment Policies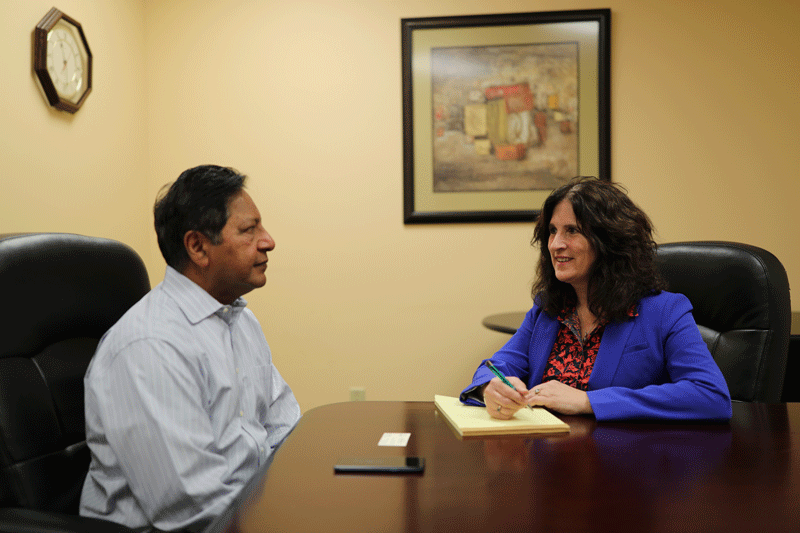 Employers must take sexual harassment claims seriously. When a formal charge of harassment is filed with the California Department of Fair Employment and Housing (DFEH) or the Equal Employment Opportunity Commission (EEOC), there will be a thorough inquiry to determine what, if anything, an employer did to prevent or address the matter.
Not only does a well-drafted harassment policy reduce an employer's liability risk; it reduces the likelihood that sexual harassment will happen in the workplace. Attorney Lynette Ariathurai helps Bay Area businesses establish effective harassment policies. To schedule a confidential consultation with a California employment lawyer for employers, please call our Fremont office at 510-794-9290.
Four Tips for Establishing Harassment Policies
In recent years, the long-standing problem of sexual harassment in the workplace has received renewed attention. Employers have an important role to play in preventing and remedying harassment. Failure to do so could violate federal or state law. Here are four tips that businesses and organizations can use when establishing harassment policies in California:  
1. 

Know the Requirements Under Federal Law and State Law
Sexual harassment is a violation of an employee's rights under state and federal anti-discrimination laws. California has also put new requirements in place for employers. As of January 1st, 2019, the state adopted several new laws—including new anti-harassment training requirements.
2.

Draft a Comprehensive Policy Prohibiting Harassment
Employers should have a comprehensive, professionally drafted policy that clearly prohibits sexual harassment in the workplace. It is best to consult with a lawyer when crafting an anti-harassment policy, because a poorly drafted policy could be used against an employer.
3.

Make Sure Harassment Policies are Communicated to Employees
Beyond simply drafting a policy, employers in California should also make a proactive effort to ensure that the sexual harassment policy is clearly communicated to employees on a regular basis.
4.

Create and Maintain a System for Handling Complaints
Finally, there are state and federal regulations in place that require employers to properly handle complaints. Even the strongest of sexual harassment policies does not completely eliminate the risk that a specific manager, employee, or client/customer may commit sexual harassment. You must have a proper system in place for taking and addressing a complaint. 
How a Bay Area Employment Lawyer for Employers Can Help
Employment law regulations are complicated—especially in California. Our founding attorney Lynette Ariathurai is an experienced advocate for small and mid-sized businesses. She knows how to help employers put the right system in place to prevent harassment claims. Among other things, our Bay Area employment law attorney for employers is prepared to:
Answer questions and explain your rights and responsibilities as an employer
Help you establish harassment policies that effectively protect your business
Take all necessary action to put your company in the best position to succeed
Contact Our Fremont, CA Employment Law Attorney for Employers
Attorney Lynette Ariathurai is an employment lawyer for employers. If you have any questions about establishing harassment policies for your business, contact us for a confidential consultation. With an office in Fremont, we represent business throughout the region, including in Newark, Hayward, East Bay, Milpitas, Union City, San Leandro, Gilroy, San Jose, and Santa Clara.