Defending Employers against Employee Claims
Fremont, California Business Lawyer Defending Employers Against Employee Claims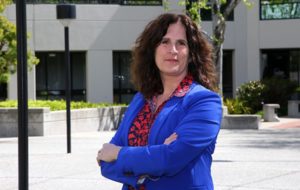 Employers in California may face many types of claims from current and former employees. Depending upon the specific nature of the employee's complaint or allegations, the employer may need assistance responding to complaints filed through the U.S. Equal Employment Opportunity Commission (EEOC), to letters from employees' attorneys or lawsuits that have already been filed, to Labor Commissioner claims in California, and to other types of government claims.
Our firm defends employers against the full range of employment claims. Our founder, Lynette Ariathurai, is an experienced employment law attorney. Representing business owners since 1994, we provide forward-looking, cost-effective legal representation. If you have any questions about your rights or options, we are more than ready to help. Call our Fremont law office today to schedule a confidential consultation with a California employer defense lawyer.
Understand Which State and Federal Laws Are Applicable to Your Business
There are many California state and federal laws designed to protect employees in the workplace. Federal and state laws prohibit certain forms of discrimination in the workplace, including but not limited to discrimination based on race, religion, gender, sexual orientation, pregnancy, age, and disability. Federal and state laws have requirements concerning harassment in the workplace, overtime pay, meal and break periods, and workplace leave.
It is critical to understand that many of these laws only apply to employers of a certain size or type. To be clear, the employer must be "covered" by the law for the employer to be eligible for the protections. If you are facing a claim, one of the first steps in defending against it will be determining whether the law under which the employee has made allegations is applicable to your business.
Put Clear, Consistent Employment Policies in Place
Businesses and organizations can protect themselves by putting clear and consistent employment policies in place. Notably, California law requires certain workplace policies to be in writing. For example, harassment and discrimination. Make sure that your company strictly follows any practices that you put in place.
Companies with fewer than 35 employees are often better off foregoing a formal employee handbook and completing the blanks on the annual Federal and State posters within the workplace. Whereas companies with 35 or more employees may benefit from a formal employee handbook and should consult with an attorney as to whether a handbook makes sense. However, California does not require handbooks. If your company does opt to utilize a handbook, review it annually with an employment law attorney as employment laws change frequently.
Proactively Address Complaints: Be Prepared for Your Hearing
Finally, it is imperative you address all complaints in a proactive manner. The sooner you begin building a defense, the easier it will be to resolve a claim in an efficient and cost effective manner. How exactly your company should define a claim depends entirely on the specific circumstances of the case.
Whether you are defending against an employee claim before the EEOC, the Labor Commissioner, a judge, or another party, attorney Lynette Ariathurai will develop a defense strategy based on the specific evidence in the case. Depending upon the type of hearing and the law under which the claim is brought, your lawyer can gather evidence from employee disciplinary warnings, properly conducted workplace investigations, and severance agreements to show that the employee does not have a valid claim against your business.
Call Our Fremont Employer Defense Attorney for Immediate Help
Attorney Lynette Ariathurai is a skilled, experienced advocate for businesses. When your business is facing an employee claim, it is essential to work with an experienced business law attorney who can skillfully defend against the allegations. Contact our firm today for a strictly confidential, no obligation initial consultation. Our firm serves clients in and around Fremont, Newark, Hayward, East Bay, Milpitas, Union City, San Leandro, Gilroy, San Jose, and Santa Clara.