GIVE YOUR BUSINESS
THE LEGAL PROTECTION IT DESERVES
BUSINESS MEDIATION ATTORNEY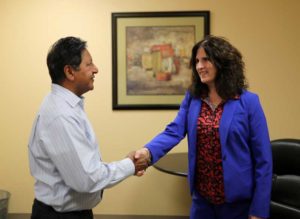 When a business dispute arises, negotiation is often the best course of action to resolve the disagreement. Small businesses stand to benefit greatly from using mediation, rather than expensive litigation, to resolve conflicts between business partners or with their employees, clients, suppliers, or vendors.
When a conflict arises in a small business, it tends to disproportionately affect its resources because small businesses usually lack a dedicated public relations, human resources, and legal department to help them manage disputes with neighboring businesses, employees, customers, vendors, or with their own business partners.
Especially if the conflict involves your business partners. Disputes can overwhelm your business quickly, costing much time and money to resolve. Additionally, the conflict weighs heavily on the affected parties. A negotiated settlement in which each side loses a little bit is a better outcome than a winner-takes-all settlement, especially if the dispute does not cause the dissolution of your business.
How Mediation Helps Your Business 
Mediation is a low-cost alternative to litigation. It is an effective way to resolve your disputes, especially if the parties in conflict will continue to have a relationship post-dispute. It helps parties at odds with each other find a resolution that is beneficial and acceptable to both interests. Mediation is an interactive process that requires both sides to articulate their concerns and find a mutually agreeable solution.
How Mediation Works
The first step when thinking about mediating a dispute is finding a mediator or mediation service. By definition, a mediator is a disinterested third party that takes the role of helping the disputants define their argument and work towards a solution. Many courts offer low cost or free mediation services, depending on the type of dispute, to help parties reach consensus. There are also private mediation services offering lawyers or judges as mediators to help parties resolve their conflict.
The Goal of Mediation
The goal of mediation is to reach a settlement of your dispute. At the end of a successful mediation, both parties will leave the session with a signed agreement, or signed memorandum setting out the parameters of the agreement. The choice to go to court to make the agreement enforceable is up to the parties. Most people feel comfortable with an enforceable agreement because if the other party does not live up to the agreement, the aggrieved party can ask a judge to help enforce the settlement. If you don't reach a resolution during mediation, you can still litigate the dispute and ask a judge to decide the matter.
Decades of Experience Helping Businesses Mediate Disputes
Small businesses can keep their litigation costs down by requiring partners, clients, vendors, or suppliers to mediate disputes prior to filing lawsuits. If you own a small business and are experiencing a problem with a partner, client, or vendor, contact the Aria Law firm, a Fremont business mediation attorney, for an initial consultation at 510-794-9290. Counseling clients in Fremont, CA near Newark, Hayward, East Bay, Milpitas, Union City, San Leandro, Gilroy, San Jose or Santa Clara, CA. we look forward to putting our business law experience to work for you.